HONDON EMBROIDERY & PRINT are excited to introduce you to GEOCACHING. The Worlds Largest Treasure Hunt
What is Geocaching - Geocaching is an outdoor recreational activity, in which participants use a Global Positioning System receiver or mobile device and other navigational techniques to hide and seek containers, called "geocaches" or "caches", at specific locations marked by coordinates all over the world.
Spains Premier Geocaching Shop. Located just outside Alicante we are proud to be Spains Authorised Distributor for Groundspeak.inc Stocking a wide range of official Geocaching products direct from the USA. From Official Geocaching Tags & Coins to Notebooks & Journals.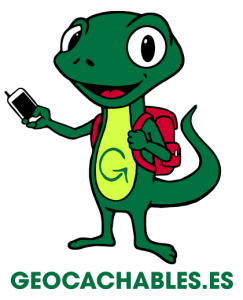 We stock our own range of Geocaching products. Some feature Gordon our friendly Spanish Geko. Take a look and check to see what Gordon Gecko has been up to each week. Visit our Store or give us a Call today to discuss all your Geocaching requirements.